On Valentine's Day, readers found out how important voting to tearing down financial barriers against people accessing justice is in San Luis Obispo County this year.
When I started practicing law here, in 1978, strong judges with strong personalities and sturdy principles sat on local courts. Most of them understood that judges have responsibility to do much more to protect the public than simply trying criminal, real estate, probate, contract and civil rights cases.
Superior Court Judges administer justice, on the ground, where people live. A grand jury is the public's watch dog. The California Constitution makes grand juries part of the independent Judicial Branch. And Superior Court Judges are tasked with calling and empowering grand juries to safeguard county citizens.
Inactive judges lull a grand jury into being a lap dog. Strong active judges are required to empower a grand jury into being a border collie (indicting the wolf sneaking into public office to devour the lambs).
One, or more, grand juries can be recruited and selected by the judges. Responsibility for advising a grand jury is shouldered by a judge. That judicial guidance can empower or restrict the grand jurors' actions when they uncover misconduct.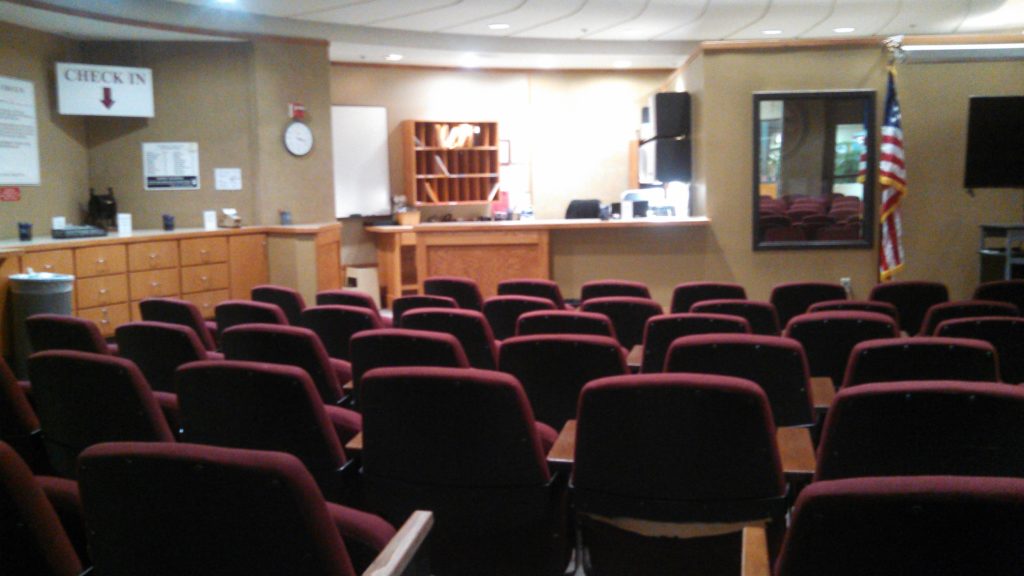 Every court has the power to draw a special grand jury when the public interest so requires to inquire into public offenses. Realistically, a judge who sees orders to transfer prisoners to a psych ward go ignored, or who sees unusually high rates of death at a jail has ample cause and authority to call a special grand jury with the power to investigate, and indict if criminal negligence, malfeasance or corruption are discovered. Yet, year after year, the San Luis Obispo Superior Court judges have failed to adequately exercise this authority.
Political "collaboration" tears down the independence of the judiciary. Politicians seeking judges who will collaborate with them are asking that judges abdicate their responsibility to independently, and dispassionately safeguard the public.
And nothing promotes "transparency" like a well guided grand jury. Penal Code Section 939.1 authorizes a grand jury, with the permission of the court to take testimony in public anytime it is investigating "corruption, misfeasance, malfeasance in office, or dereliction of duty of public officials or employees," and issue indictments based on the evidence it uncovers. Such sunlight would, itself, tend to the integrity of public officials in San Luis Obispo County.
Four candidates are asking for your vote for judge in June's election. Ilan Funke-Bilu and Tim Covello are running against each other for one seat. And Hernaldo Baltodano and Andy Cadena are vying for the other seat.
In weighing who to vote for in June's election for San Luis Obispo County's Superior Court judges, voters should be asking the candidates if they will hobble, or empower, grand juries. Are those candidates strong and independent in their personalities and principles – strong enough to help grand jurors ferret out "corruption, misfeasance, malfeasance in office, or dereliction of duty of public officials or employees"?
This is one election where the choices we make for judge will have lasting effects on the health of our county for decades. Complacence is not an option.
Stew Jenkins is a San Luis Obispo public interest lawyer who handles municipal law, open government cases, 1st Amendment cases, estate planning and family law. Jenkins has advised on and handled initiative/referendum, FPPC and other election matters. Jenkins supports rights to equal justice, to organize unions, to project labor agreements, to health care and to equal dignity.